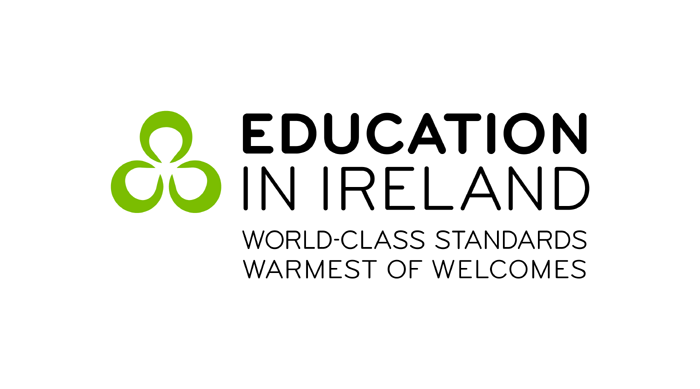 An academic partnership between health research institutes in Brazil and Ireland was formalised at the Faubai International Education Conference in Belém, Brazil, this week. Athlone Institute of Technology (Ireland) signed an memorandum of understanding with the Federal University of Health Sciences of Porto Alegre (Brazil). The strategic partnership celebration at Faubai was witnessed by HE Seán Hoy, Irish Ambassador to Brazil, and will allow researchers from Brazil and Ireland to conduct joint research in areas of cell biology, microbiology, healthcare and physical activity.
---
Existing joint research examines nano-molecules and drug delivery, with potential to yield positive and practical benefits for society in either nation.
Dr Jenifer Saffi, vice rector, and head of internationalisation at UFCSPA, said colleagues at the Federal Health Science University in Porto Alegre were extremely optimistic about the potential of this new collaboration. The partnership with AIT is "strategic for us considering the many common areas of interest, beyond biomedical sciences," she enthused.
Dr Don Faller, Dean of Science & Health at AIT described the agreement as a "milestone in the relationship between the two institutions" that "represents a significant evolution in research collaboration between HEIs (higher education institutions) in Ireland and Brazil."
Dr Saffi's first contact with the Irish institute of technology was in 2017, when Dr Michael Nugent, lecturer in Polymer Engineering, and PhD candidate Gabriel Goetten de Lima, presented joint research at Faubai in Porto Alegre in 2017. Dr de Lima grew up in a honey producing family in Curitiba, and the young Brazilian realised a childhood dream of researching the "magical" properties of honey, with CAPES funding to complete a PhD at the Materials Research Institute in Athlone. Dr de Lima is now considered an expert in biomedical polymers. Under supervision from AIT, he collaborated with academics from Spain, and the Mayo clinic in the United States, to produce materials for use in biomedical applications in bone regeneration. He has authored four papers on the topic in international journals and written three chapters in books with companies including Springer and Elsevier.
Since Dr Saffi met Dr Nugent at Faubai 2017, the institutions have evolved joint research in the area of nano-molecules and drug delivery. Luiza Steffens Reinhardt, a Masters student from the UFSCPA Biosciences programme was awarded a Government of Ireland (GOI) scholarship to conduct a one year research project which focused on the investigation of polymer drug delivery systems for brain cancer treatment.
Coincidentally, Ms Reinhardt defended her thesis in Ireland this week, as her university formalised their institutional agreement with her host faculty on the other side of the globe in Belém. Her research project has already yielded positive results, and shows great potential for practical applications in the treatment of patients. Despite the infancy of the collaboration between AIT and UFCSPA, a number of publications have already arisen, and the Porto Alegre university is currently selecting new researchers to collaborate with their Athlone partners.
Brazil is a priority market for AIT and the institute of technology enjoys 10 strategic partnerships with Brazilian universities. Many evolved as an indirect result of the Brazilian federal science mobility scheme, "Science without Borders", during which 145 young Brazilians received scholarships to study at AIT. After their obligatory return to Brazil, many maintained contact with academic staff in Athlone, and eleven subsequently secured funding to return to AIT for post-graduate opportunities.
Currently, Dr Nugent supervises Ms Viviane Seba Sampaio Marchi, a Biotechnology postgraduate student from UNAERP in Ribeirão Preto. This GOI scholar is working on a project to develop PVA nanoparticles for simultaneous control of doxorubicin and chalcones. Previously, Dr Nugent supervised Mr. Bruno Leandro Pereira from the Federal University of Parana, Brazil. This GOI scholar focuses his research at AIT on modification of niobium (Nb) for biomedical applications.
Award-winning AIT is committed to attracting high level international researchers at the Materials Research Institute, Software Research Institute, and Bioscience Research Institute, located on campus. The faculty offers 200 full and part-time courses across three schools: Business and Hospitality; Engineering & Informatics; and Science & Health. AIT has delegation of authority to award at PhD level in: Microbiology; Toxicology; Polymer & Mechanical Engineering; and Software & Information Communication Technology (ICT).
The Faubai 2019 conference in Belém was sponsored by Education in Ireland, the Irish governmental agency responsible for the promotion of Irish higher education in overseas markets. The Irish delegation included: HE Seán Hoy, Irish Ambassador to Brazil; Sarah O'Sullivan, Senior Education Consultant, Education in Ireland – Brazil; Fabiana Lino, Commercial Attaché at the Irish Consulate in Sao Paulo; Don Faller, Dean of Science and Health at AIT; Thiago Braga Rodrigues, researcher in Virtual Reality at the Faculty of Engineering and Informatics at AIT; Giovani Santos, representative of the international office at Mary Immaculate College; Ingrid Le Van, Brazil representative of University of Limerick; Fergal O'Hanlon, lecturer of Software Engineering at Waterford Institute of Technology; and Andreea Nicoara, professor in the Trinity College Dublin mathematics department.
At the ceremony this week in Belém, Dr Faller acknowledged that "the link between AIT and UFCSPA was initiated in 2017 during the Faubai conference in Porto Alerge, and both institutions are extremely grateful to Faubai for the opportunities offered during this very important internationalisation event."